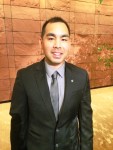 I worked with Teffany when purchasing a large single-family property in the Highlands in 2017. Teffany was extremely helpful in identifying the property and opening my eyes up to seller financing. I am an investor that owns property in ten states and Japan and was looking at paying cash for a small condo unit in Boise as I have difficulty getting conventional financing with the number of outstanding mortgages I have. By identifying this property, Teffany was able to help me secure a beautiful property in a prestigious area that also pencils out from an investment perspective. As an out of state owner, Teffany also selflessly coordinated all the inspections, walkthroughs, and other appointments that I was not able to conduct myself from Hawaii. Even after closing, Teffany has provided premium and value-added customer service by making herself available for any questions, even if they don't relate to the purchase or sale of real estate. She truly is a knowledgeable and experienced agent who looks out for the best and overall well-being of her customers, a trait many agents state but few actually do. Teffany also has a wide array of like-minded and hard-working individuals in her network that I've been able to utilize or seek advice from, including a mortgage broker and property manager. I would highly recommend Teffany Hays for any of your real estate purchasing or selling needs.
We absolute would recommend Teffany to anyone!
We are from the Midwest and had a 3 year plan to move back out West. With over a year left from our goal, we contacted Teffany over a Labor Day weekend vacation to go look at a house, she dropped everything she had going on and met us there, with a smile on her face. The house was not something that would work for us and she could tell from our discussions. We told her our wants and needs of a home. After that we return home to the Midwest with still over a year left, Teffany stayed in touch, sending us multiple homes that fit our needs and wants. We finally come to a decision and was ready to buy, we picked out about 10 different house, we flew out on a redeye on Friday night, Teffany picked us up for our hotel Saturday morning and took us around, as soon as we walked in to what we call our new home, we fell in love, Teffany, presented our offer, we had to fly back to the Midwest to finish a few more months there, Teffany, handled everything for us, she got us in touch with everyone we needed through emails and phone calls. And we were closed within 30 days!! Super simple! Teffany stuck with us for over a year to help us complete our dreams. She is such a sweet and understanding person. Since we closed she is still in contact with us, making sure the home is everything we wanted it to be. She is highly recommended from us!